Xerte puts simple tools in the hands of teachers. Learning materials are easily assembled without sacrificing the functionality that designers, developers and media specialists demand.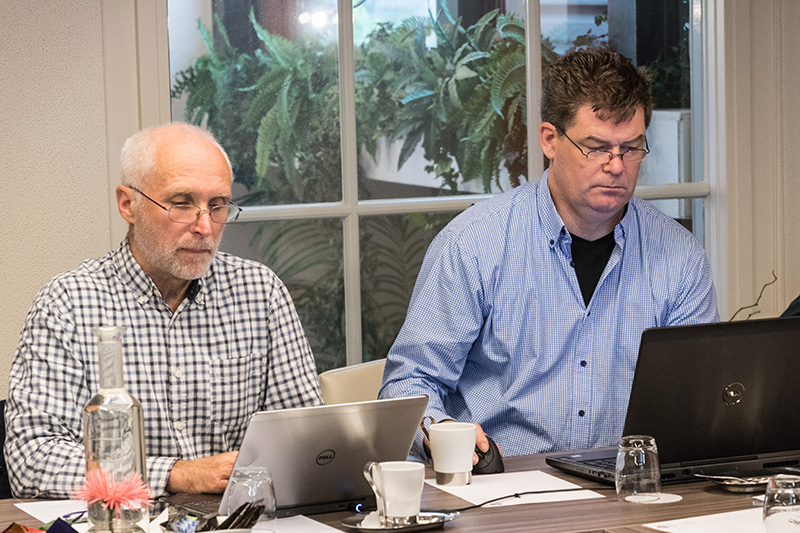 Ease of use has always been a cornerstone of Xerte's design considerations. We know that our users need tools that are fast to learn and simple to use without the need for lengthy training and a steep learning curve. Content development in Xerte is within everyone's reach, and new users can become productive very quickly. High quality materials will always draw on the skills of specialists: graphic artists, video producers, instructional designers and web developers have all the support they need in a suite of tools designed with collaboration in mind.
Xerte's workspace is where you will create and organise all of your projects. Projects are created from a number of templates that work together to provide a powerful set of tools. The
Xerte Online Toolkit
provides over 70 templates designed for interactive learning, and has been developed from the real-world needs of the educators that have worked with the Xerte development team to create the tools that meet their needs. The
Bootstrap template
creates responsive websites that can serve a number of purposes. Working together, these tools make the creation of rich learning experiences a breeze.
Effective online learning does not happen by accident. Good learning design takes expertise and time to develop, and instructional designers and pedagogy experts are well served by a suite of tools that have been designed from the ground up with effective learning in mind. Over fifteen years, the developers of Xerte have worked closely with teachers and tutors to create the tools that meet their real world needs and content created using Xerte has a strong basis in effective pedagogy and instructional design.

Once effective learning designs have been developed, teachers and tutors can create their own templates to capture these design patterns, and then use those templates as the basis for the rapid development of content that encapsulates proven approaches.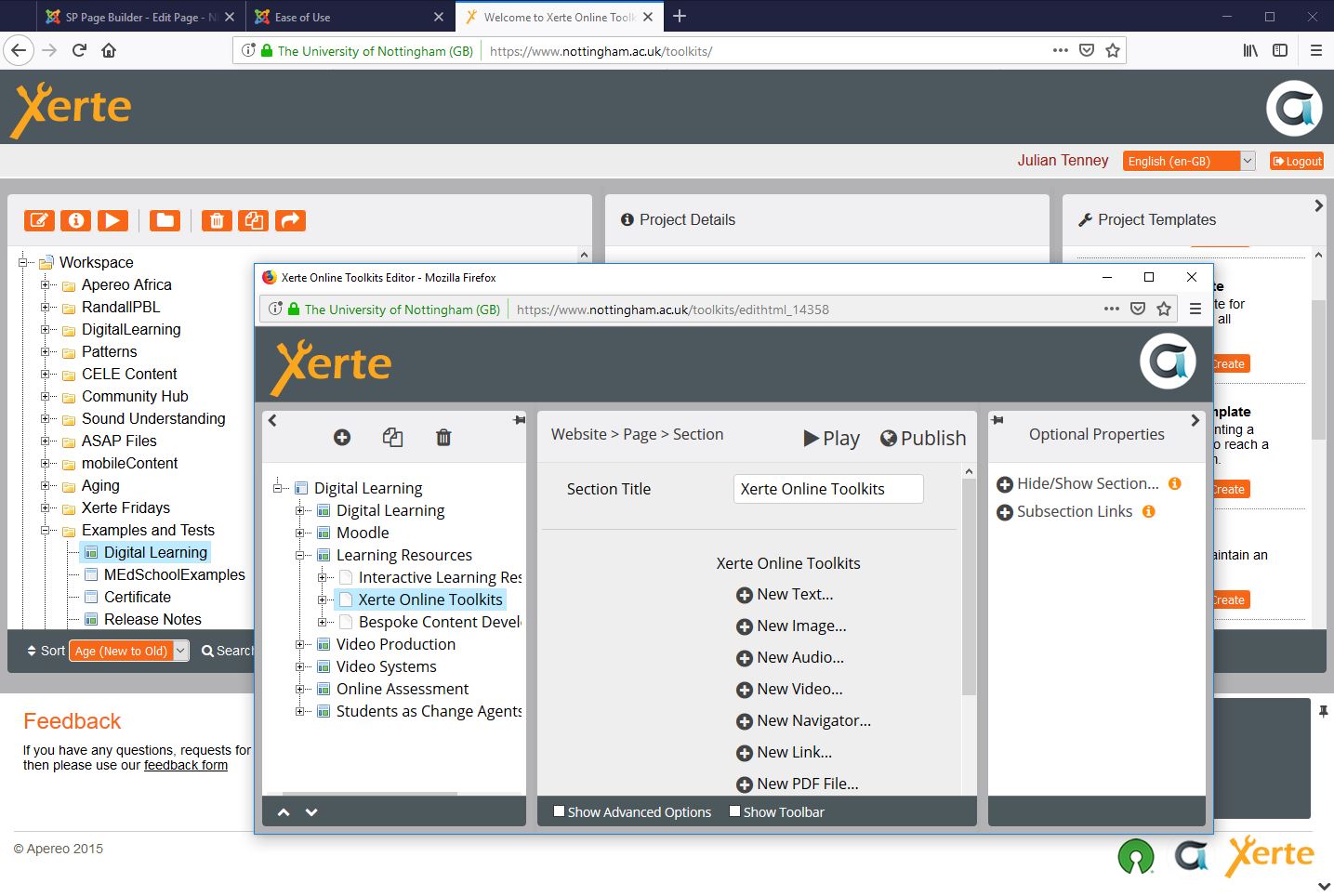 There is always a tension between simple tools on the one hand, and powerful, flexible tools on the other. Xerte manages this tension by keeping the more advanced functionality out of sight until you need it.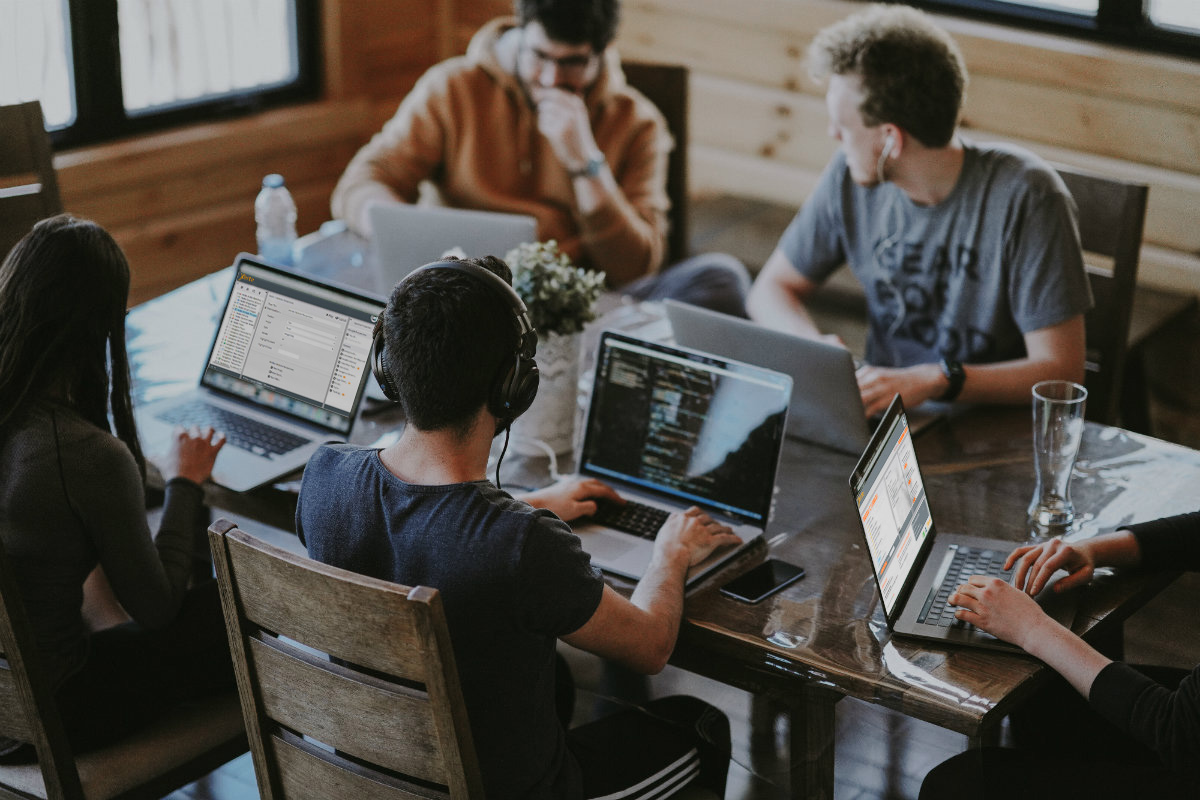 Great learning resources are not only based on sound learning principles but will be attractive and draw on a variety of different types of media. The production of quality graphics, photography, video and audio requires specialist skills, and teachers and tutors may be unfamiliar with video and audio editing. Xerte makes it straightforward for media specialists to collaborate with teachers and tutors to augment their learning designs.

There will be times when bespoke functionality is required to meet a particular need, and organisations and institutions will want to change the look and feel to suit their own brand and identity. Designers can use CSS to customise the look and feel of individual projects, and to create themes so that content fits their house style.
For developers, Xerte provides a rich platform for innovation. The open-source tools can be freely customised. Developers can use JavaScript and CSS to create custom functionality, and use code libraries to integrate new functionality into the platform. New tools can be developed and added to Xerte's set of templates to create new tools for the teachers and tutors they work alongside to use to create entirely new types of content.

Xerte's implementation of standards such as xAPI, SCORM and LTI allow developers to integrate Xerte into the learning technologies they use across their organisations. Xerte's membership of the Apereo Foundation gives the project unique access to a network of experts in the standards that underpin our learning technologies and ensures that Xerte remains at the forefront of elearning innovation.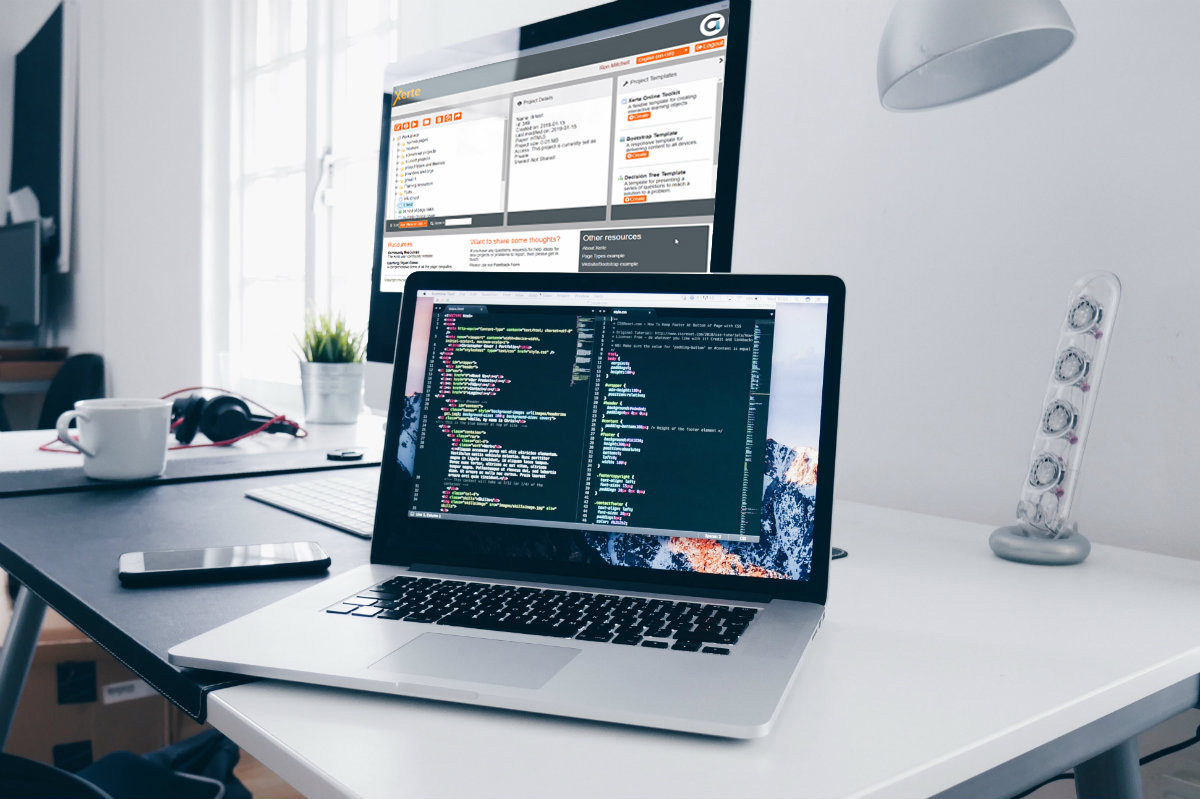 Organisations are looking for tools that are easy to install on standard technologies with a low support overhead. Xerte runs on a standard platform and provides tools that make it easy to maintain and support.
Xerte is easy to setup on standard web server technologies. Regular updates bring new features and improvements and help keep the code up-to-date. Upgrading your installation is straightforward and relative quick to perform. Upgrade details are included in the documentation folder within the downloads.
Xerte provides the tools that administrators need to keep their installations configured correctly and running smoothly. The management area also helps support users and manage ownsership of projects as well as many other functions. Supporting Xerte has been shown to be straightforward, and support from the community, when needed, is very responsive.
Xerte runs on a standard Linux-Apache-MySQL/MariaDB-PHP stack out of the box, but can be easily configured to use other commonly used platforms. e.g. Windows servers and IIS. Xerte is easily integrated with your suite of learning technologies using standards such as SCORM, LTI and xAPI.