Your one stop shop for documentation relating to Xerte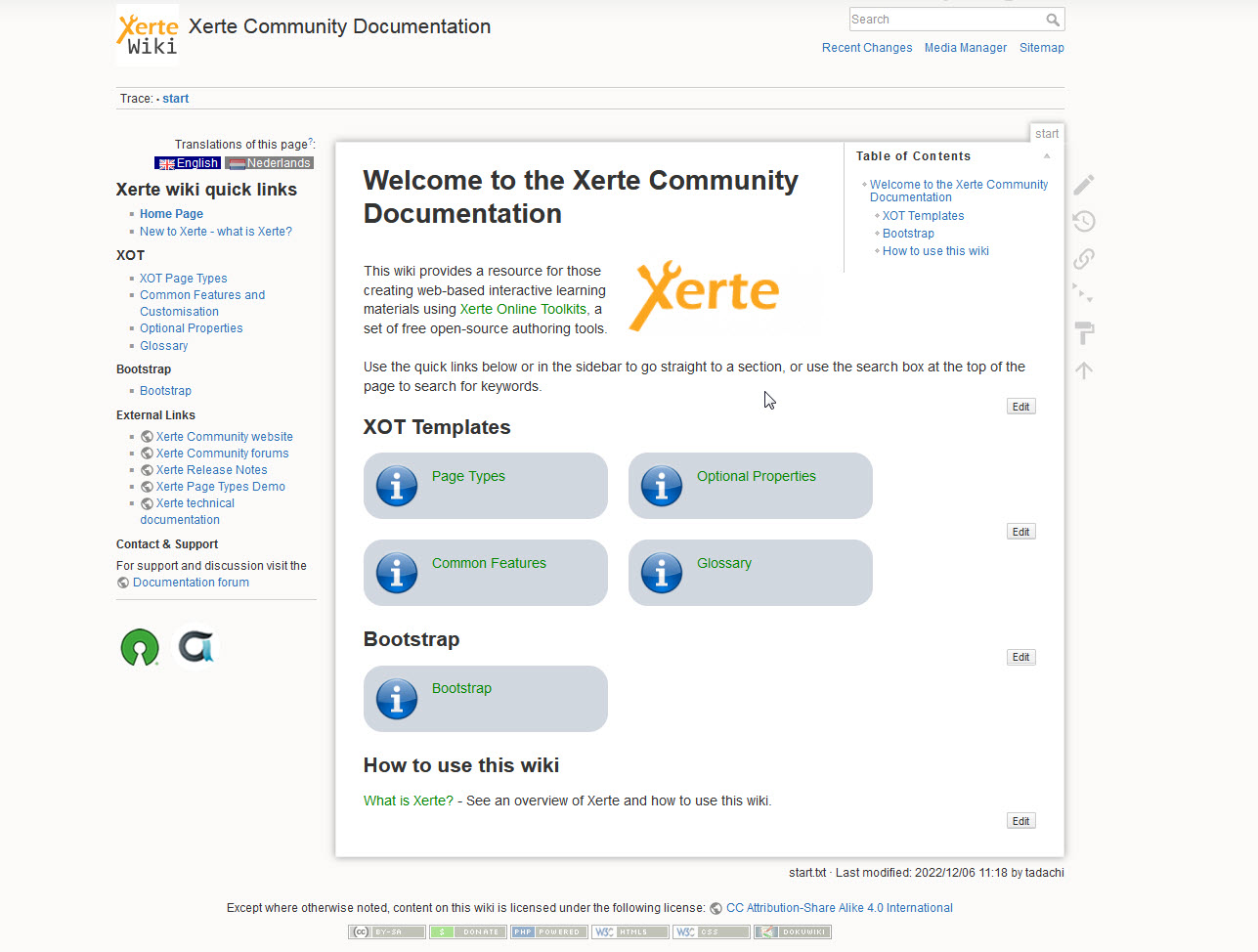 Xerte Wiki
This page is where you will find links to all things related to documentation.
The first section will take you to the Xerte documentation wiki, which is where you will find information on the most up to date features of Xerte Online Toolkits.



As of 9 December 2022, the content in the wiki is compatible with Xerte Online Toolkits version 3.11.
Xerte documentation (older version)
The second section relates to the old documentation pages that are linked to throughout the xerte website. These will slowly be replaced with links to the documentation wiki.


Link to the old documentation